Raising Funds Using Simple Fundraising Ideas
Are you looking for simple, effective and free Fundraising Ideas?
Then you've come to the right place because, here at Raising-Funds.com you'll find many tried and tested (yet often very simple) fundraising ideas, plus lots of great ideas on how to create your own unique fundraising events.
You'll discover lots of relevant fundraising information and even a quick "
100+ simple fundraising ideas
" page as a reference for you so you can show your organization how to raise money quickly and with the least effort.
Church Fundraising Ideas
It doesn't matter whether it's for a church rebuilding or renovation program or for resources for your church's youth group, you'll find lots of great ideas for funding your project.
For one-off fundraising events, discover both new and more established fund-raising ideas, from a Sponsored Silence to a real, live Parachute Jump. And you should take a good look at our suggestions for encouraging your existing church members to give more, or donate their time encouraging others to give.
Environmentally-Friendly Fundraising
As the world becomes more and more aware of environmental issues, it's worth considering how you can put that to good use when raising money for your charity.
One of the biggest environmental problems is the vast amount of consumer products we throw away, so one way to improve the environment and to make money doing so is to recycle products as part of your fundraising program.
A simple garage sale is a great way to recycle unwanted items and raise funds in the process. Or you can collect other peoples' unwanted stuff and sell them on eBay. All you need are a few volunteers with enough time to collect people's unwanted toys, gifts or other consumables.
Recycling unwanted items (your own or other peoples') is a great way to raise funds and help the environment. There are ways to make all your fundraising kind to the environment, you just need to think it through.
School Fundraising Ideas
If you are a member of your PTA or PTSA, you'll already be aware that there never seems to be enough money to do everything you want in order to help the kids get a good start in life.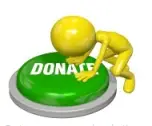 Fundraising ideas for schools can start with simple ideas like catalogs, candles and cookie dough fundraisers. Or you can move on to bigger fundraising projects - tried and tested favorites like discos, car valeting, refreshments, fashions shows, jazz evenings, dinner-dances, raffles and auctions. Good planning is essential to make sure that your profits aren't reduced or totally lost with non-essentials or unplanned expenditure.
In fact, with a willing group of helpers who are happy to donate their time and a built-in target audience of students and parents, school fundraising can be one of the easiest areas to raise extra money.
In addition to capitalizing on festivities like Thanksgiving, Christmas and Easter, we'll also show you how to approach potential donors - whether it's wealthy individuals or benevolent institutions and commercial organisations. Writing that application form or letter are key to improving your chances of success.
Raising Money for Charities and Non-Profit Organizations
If you are searching for ideas on fund-raising a big project, we have lots of tips and hints on how to go about it. We'll tell you where to go for advice and we'll also tell you the common mistakes made by many would-be fundraisers.
If you are considering investing in a consultant fund-raiser, we'll tell you what to look for and what mistakes to avoid.
And the one question you MUST ask yourself before trying to raise any substantial sum of money is whether Fundraising Software is effective and whether it is worth investing in. Because there are some very costly software programs used by professional fundraisers, but there are also cheaper ways to find and record donors, write thank you letters and maintain your donor database.
Over 100 Ways to Raise Money
Feel free to use our
100+ Fundraising Ideas
to create your own unique, money-raising events. Fundraising doesn't need to be complicated. Quite the opposite, in fact. Sometimes the simpler the idea, the more money it succeeds in raising. It's amazing what you can achieve with a little inside knowledge like we offer you here at Raising-Funds.com.
Even in today's difficult financial times, it's still possible to raise considerable sums of money by creating events and situations that people need and enjoy.